The Meds screen within My Progress allows you to track your medication intake for the duration of the care plan.

In the middle of the Meds screen, you can find Your streak in addition to your Lifetime medication performance. Your streak displays the number of consecutive scheduled medications that you have taken without missing one. Below that is the medication history grouped by day.

iOS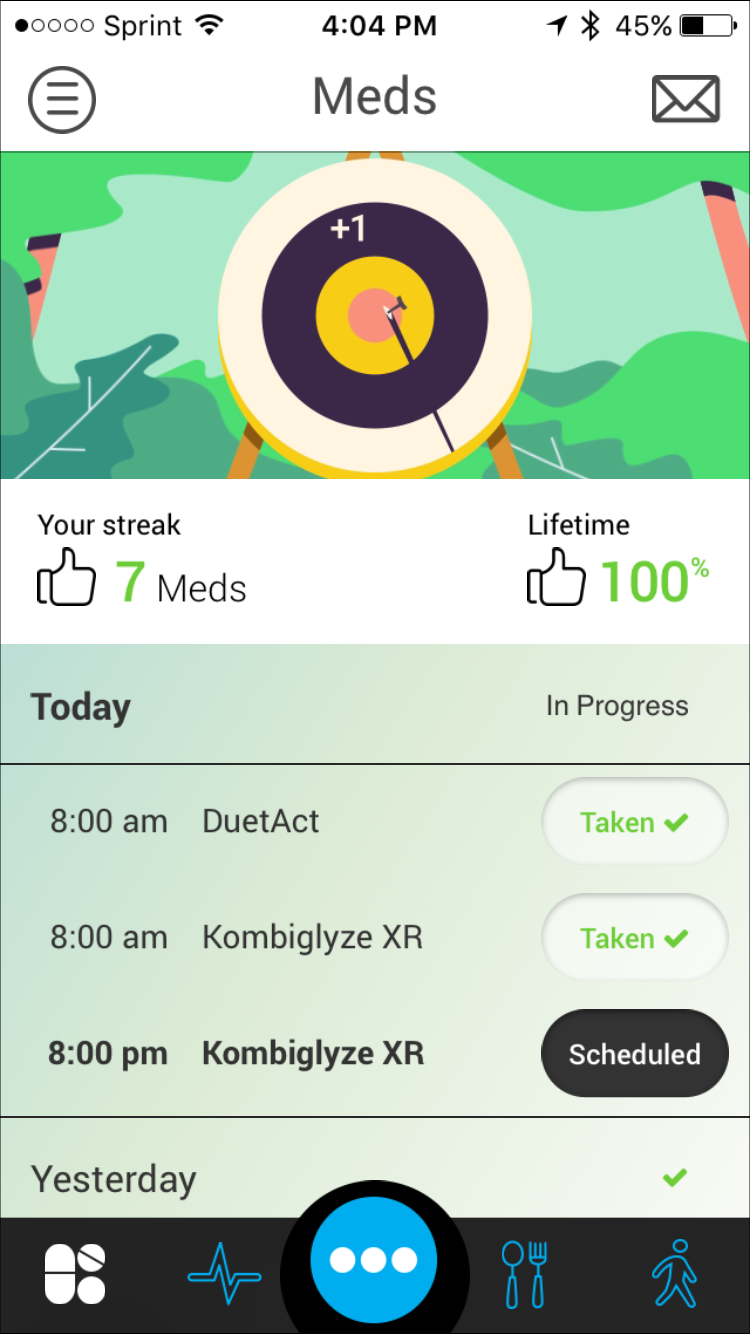 Android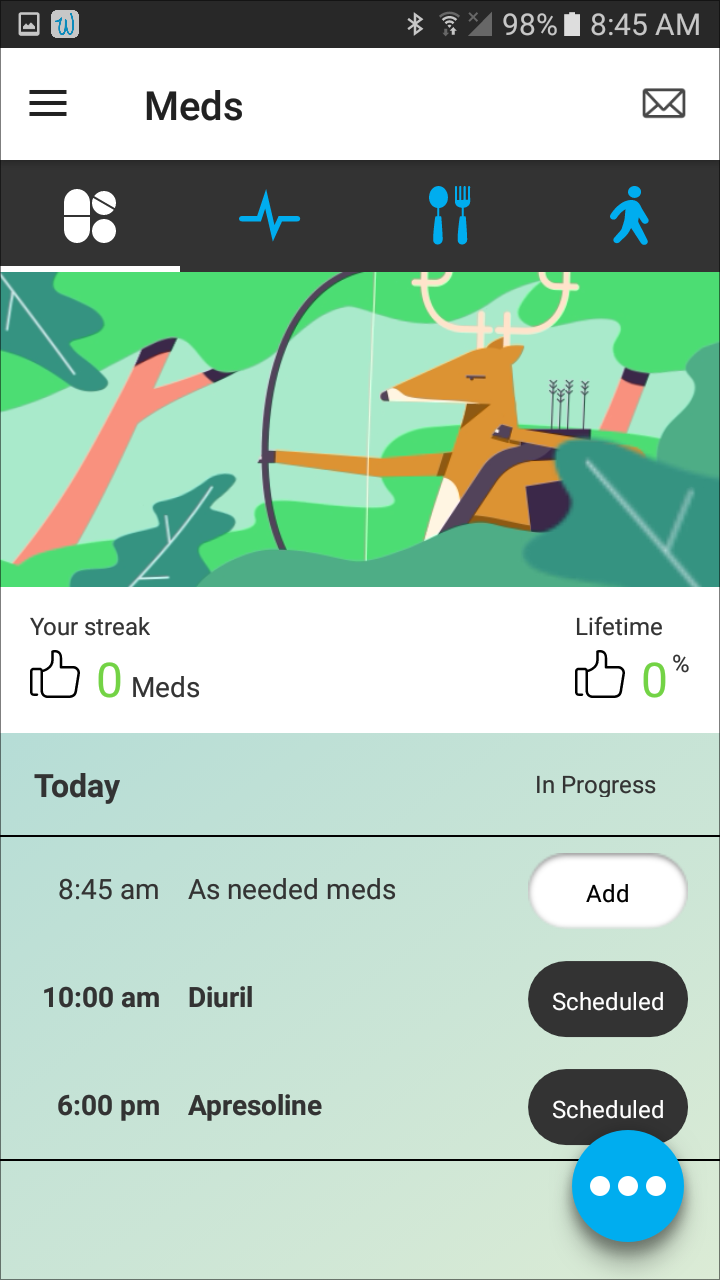 You can record scheduled medication intake by selecting Scheduled next to the medication for Today and Yesterday.

iOS

Android

You can record as needed medication intake by selecting Add next to As needed meds for Today.

iOS

Android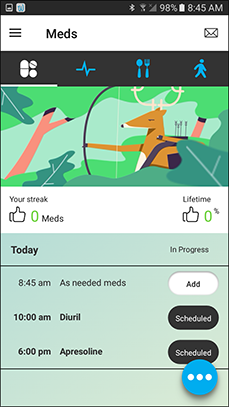 From the start of the care plan, each day is listed and can be expanded.

iOS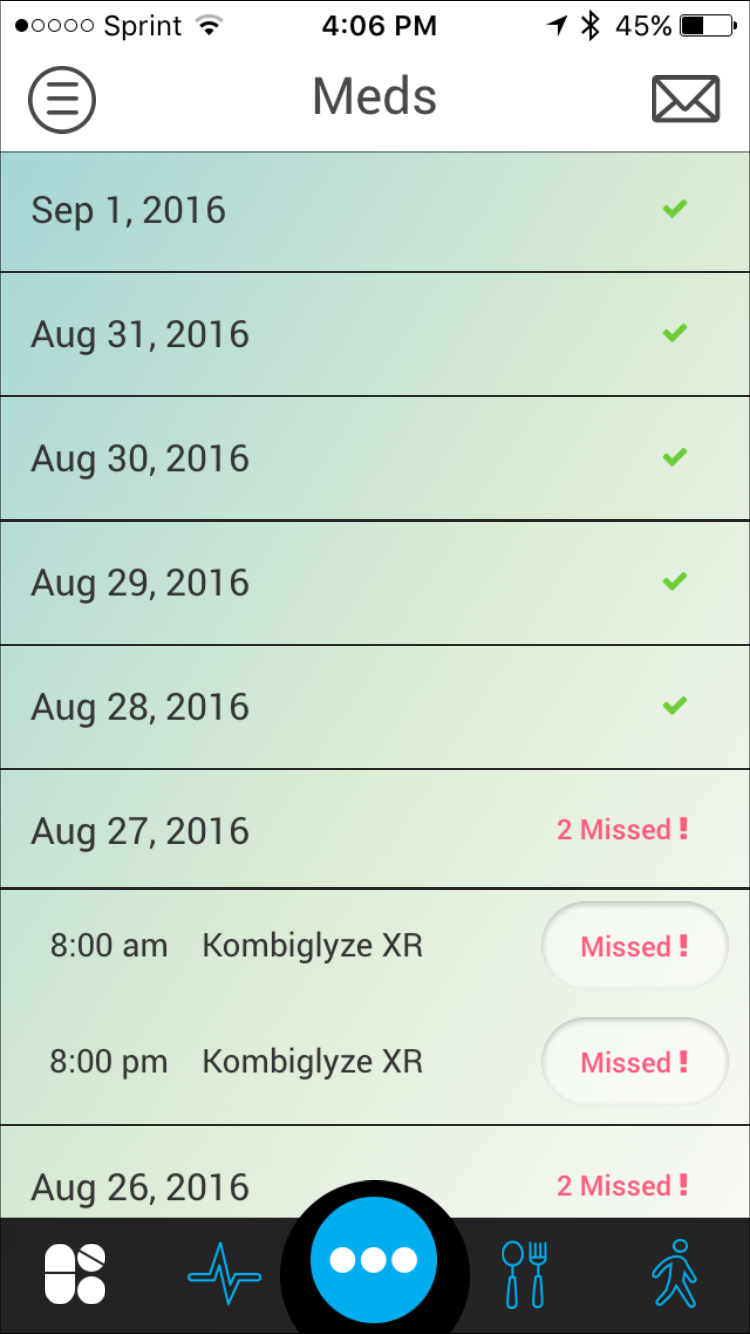 Android