From any of the My Progress screens, select the envelope icon at the top-right to open the Messages screen.

iOS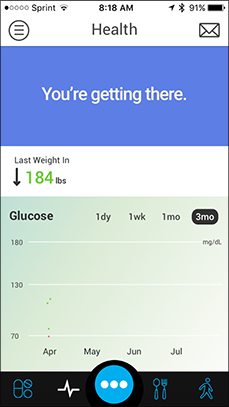 Android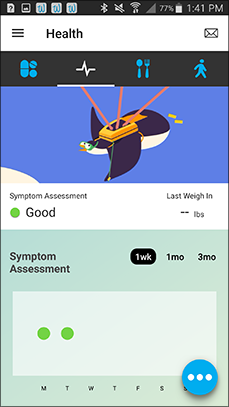 On the Messages screen, a listing of your care team members appear. They are sorted in descending order for the latest message sent or received.

To read a message from a care team member or send a message to a care team member, select them from the list.

iOS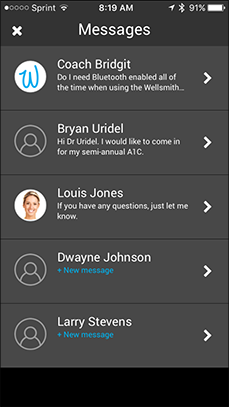 Android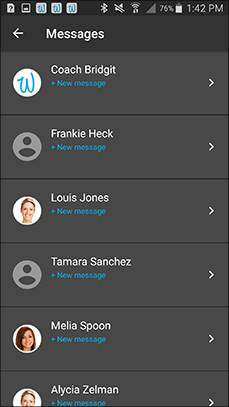 The full thread of your conversation with that care team member is available. To send the care team member a message, select the text box at the bottom of the screen.

iOS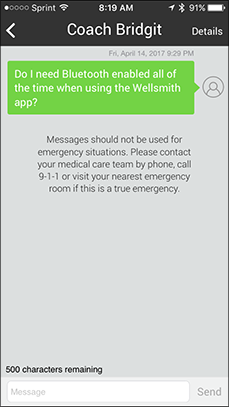 Android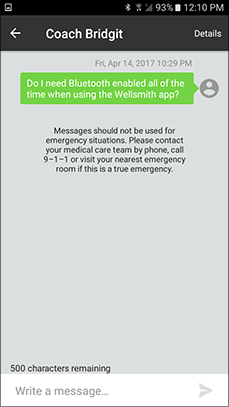 Messages in the Wellsmith app should not be used for emergency situations. Please contact your medical care team by phone, call 911, or visit your nearest emergency room if there is a true emergency.