If you are unable to connect your Bluetooth activity tracker to the Wellsmith app, you can manually provide your steps.

To manually provide steps, access the Steps chart menu by single-tapping on the Steps chart for any time period.

iOS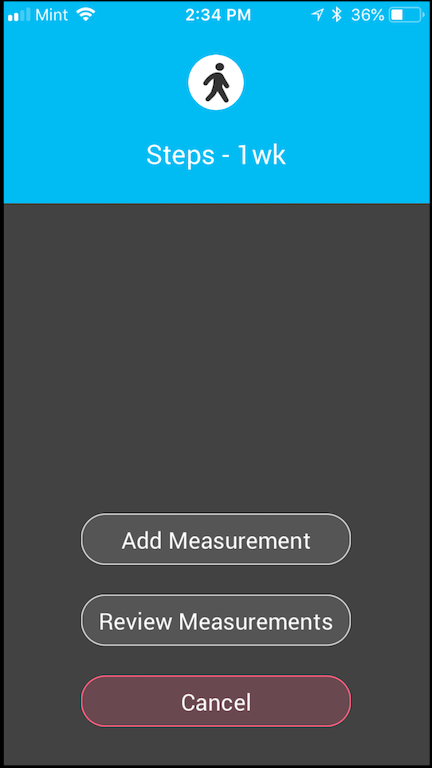 Android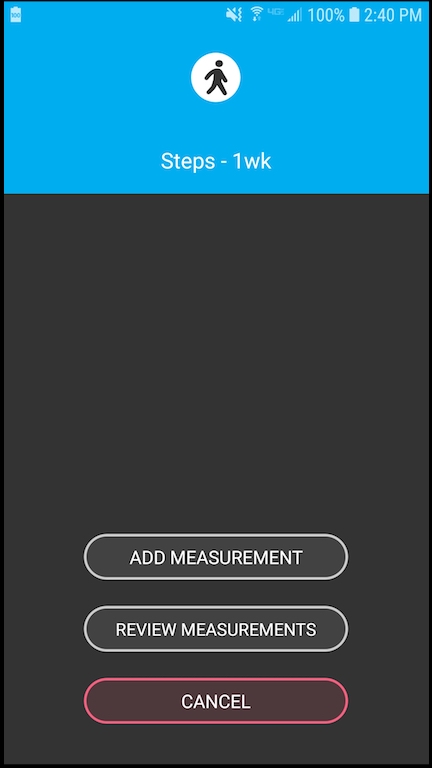 Upon selecting Add Measurement, you will be able to set the measurement value. Enter the total step count that is displayed on your activity tracker or pedometer.

iOS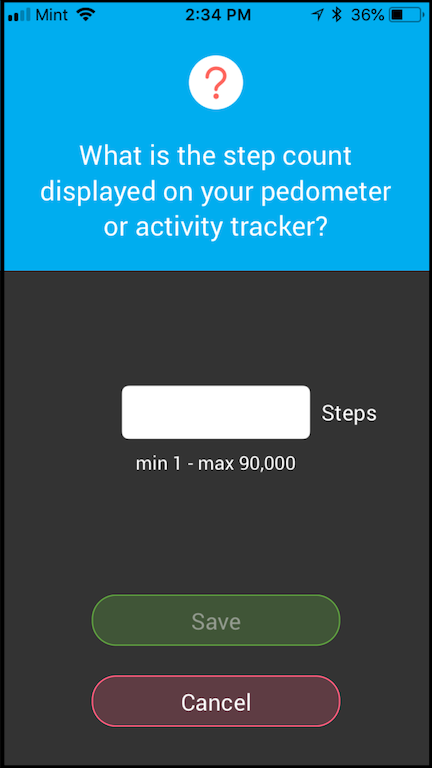 Android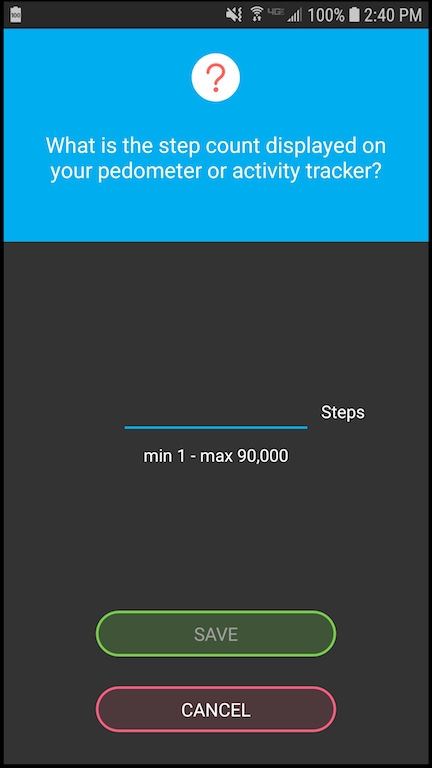 Any measurements that are provided manually are always created for the current time.