If you are unable to connect your Bluetooth blood pressure monitor to the Wellsmith app, you can manually provide your heart rate measurements.

To manually provide a heart rate measurement, access the Heart Rate chart menu by single-tapping on the Heart Rate chart for any time period.

iOS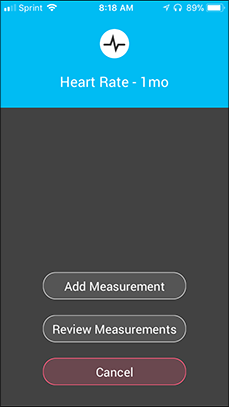 Android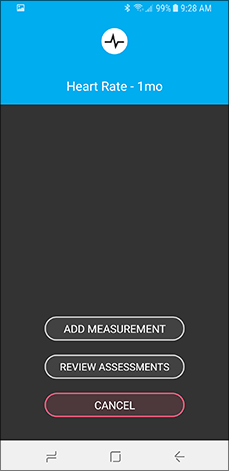 Upon selecting Add Measurement, you will be able to set the measurement value.

iOS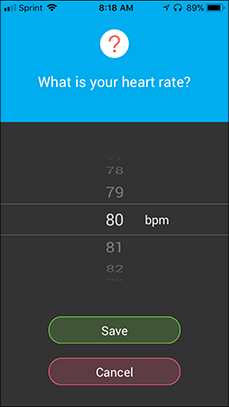 Android